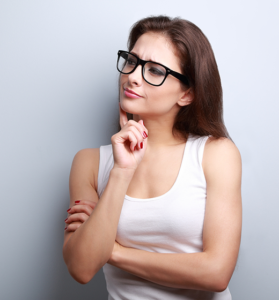 Modern dentistry has come a long way since your grandparents or great-grandparents were getting their teeth treated. With all the advancements we enjoy, it may surprise you to hear that dentures are still considered a viable teeth replacement option for many patients in the twenty-first century. 
However, dentures have changed a lot since their dental debut! When you hear the word dentures, you may be thinking about cartoon characters losing their teeth, or a full set of false teeth in a drinking glass next to the bathroom sink. Wipe those images from your mind! 
Modern dentures can be comfortable, long-lasting, and incredibly natural-looking. No one in your life will be able to tell that you're wearing them at all!
Could I Benefit from Dentures?
You might be able to benefit from full or partial dentures even if you've still got a set of natural teeth. Dentures can go a long way towards reducing pain and improving dental health! 
Here are some signs that may indicate you could be a good candidate for dentures:
Missing Teeth: We recommend that if you are missing one or more teeth, you seek a replacement as soon as possible to keep your oral health in good condition. Partial dentures are a great way to repair those gaps and restore your smile. 
Loose Permanent Teeth: Loose permanent teeth are often a sign of advanced gum disease. Advanced gum disease always requires treatment, and might require tooth extraction. The further along your gum disease is, the more teeth may need to be removed. Fortunately, you can receive dentures that will feel just like your natural teeth.
Gaps Between Your Teeth: Just like loose teeth, teeth that suddenly have gaps between them where there were no gaps before can be an indicator of severe gum disease, which may require tooth extraction. Replace these extracted teeth with dentures!
Frequent Indigestion: When you have problems with your current teeth, you may not be chewing properly, which can be hard on your entire digestive system. A new set of teeth may help you to chew and digest in a healthier way!
Protect Your Teeth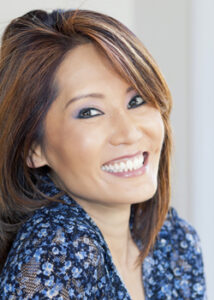 We're proud of our dentures, and we've seen how they can benefit patients of all kinds. However, our first priority is for you to keep your natural teeth! 
If you're experiencing any of the following symptoms, get them checked out today. If left untreated, these symptoms might require you to receive dentures earlier than you might otherwise need them:
Frequent, Recurring Toothaches: A toothache is usually caused by decay in the root of your tooth. If the decay is caught in the early stage by your dentist, it can be remedied by a filling or a root canal rather than dentures. 
Red, Swollen, Tender, or Bleeding Gums: Gums that can be described as red, swollen, tender, or bleeding are a sign of gingivitis (periodontal disease). Gum disease is actually very common, but tooth loss is common if gum disease is left untreated. 
Difficulty Eating Some Foods: Having cracked or missing teeth causes some patients to avoid certain foods entirely. Repairing those teeth now will protect your dental health and will keep dentures from becoming a necessity. 
Infrequent Dental Visits: Regular dental visits help your dentist spot problems in advance and treat them before they develop. If you are not already in the habit of attending your biannual dental check ups, dentures are more likely to be in your future. 
If you're interested in the benefits of dentures, you've come to the right place. Here at Magnolia Dental Care, we can make the whole denture process simple and easy. Call us today to hear more about our teeth replacement options. 
Learn More About Your Tooth Replacement Options Today!
Our compassionate and highly trained team is ready to answer any questions you may have about dentures, tooth extraction or replacement, periodontal disease, or any other dental procedure! Call us today to make an appointment or ask a question about our services.