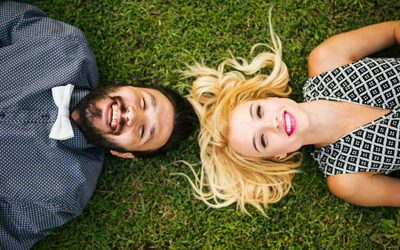 The road to healthy teeth has changed a lot. Technology in dentistry has come a long way, and there are treatment options for any health issue or cosmetic problem. One of the most popular branches of dentistry is dental bonding. 
If there are any stains, cracks, chips, or spaces on or beside your teeth, you might be interested in dental bonding. These issues can be embarrassing, annoying, or even painful. At Magnolia Dental Care, we offer great dental bonding solutions to all of these problems!
What Is Dental Bonding?
Dental bonding is a kind of adhesive dentistry typically used for cosmetic purposes. Adhesive dentistry is a kind of umbrella term for any kind of dentistry that has to do with adhesion (bonding). Adhesive dentistry studies ways to strongly attach materials to dental hard tissues like tooth enamel. 
Dental bonding is a simple procedure that typically doesn't even require anesthesia. In rare occasions, such as a chip near a tooth's nerve, anesthesia may be needed, but it is almost always a quick, in-and-out dental procedure. 
Because it's such a versatile treatment, dental bonding is great for any cosmetic dental issue such as:
Discolored teeth.

Decayed teeth.

Chipped or fractured teeth.

An exposed root.
As long as your teeth have enough material to build on and your bit lines up alright, you're probably a perfect candidate for dental bonding. At Magnolia Dental Care, we can't wait to give you the dental bonding you need to get your smile back into top shape.
How Does Dental Bonding Work?
Dental bonding is a procedure that bonds a material to your tooth in order to improve the appearance of that tooth. It is typically done by applying the special material to the tooth and then curing it (essentially hardening and sealing the resin) with a blue light. Performing this procedure leaves the two materials linked together. Here's a sneak peek at what the process is like: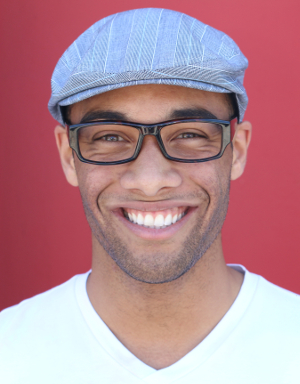 Dental Exam:

Once you and your dentist have decided that dental bonding is right for you, your dentist will use your existing teeth to match the new material. An important initial step in dental bonding is matching the new artificial structure to your existing teeth. 

Bonding Application:

After the new structure is perfectly matched color-wise and shape-wise, that special adhesive is applied to your tooth and cured with a blue light. If you have had braces, this will all seem very familiar to you. 

Final Assessment:

If you are unhappy with the look or shape of your tooth, now is the time to tell your dentist! Don't leave the office with a tooth you don't like. During this initial procedure, there is a lot your dentist can do to sculpt your tooth the way you want it. 
When your tooth looks perfect, exactly the way you want it, and feels comfortable in your mouth, you are done! As the proud owner of a new, natural-looking, beautiful tooth, you can go about your life normally. The tooth that has received the dental bonding procedure doesn't require any additional attention, beyond practicing good oral hygiene. 
Who Needs a Dental Bonding Procedure?
Dental bonding is appealing to a variety of our patients. There are many reasons you might want to give this cosmetic treatment a shot.
If you would like a more even, uniform, smile.

Dental bonding can have a positive impact on your oral health. 

Minor tooth injuries are often best treated by dental bonding. 
Having a chipped or cracked tooth is not just a vanity problem. Those damaged teeth can let bacteria into the soft tissue of your tooth, causing decay. Dental bonding is a simple and effective way to fix any problems in the tooth. 
Get Your Own Dental Bonding Procedure
If you suspect that dental bonding might be the answer to your problems, contact our dental office today to learn more. 
Our compassionate staff is highly trained to address dental procedures like oral bonding. They are ready to schedule an appointment for you or answer any lingering questions you might have about dental bonding.