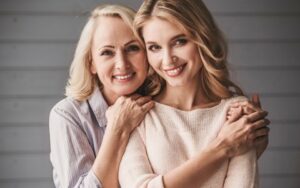 An attractive smile is an important asset. Cosmetic dentistry is a growing industry, but you don't have to invest in expensive or complicated treatments to achieve a whiter, straighter, or better-looking smile. Dental bonding is a popular cosmetic treatment option for patients with common dental imperfections who want a cost-effective, quick way to fix minor to moderate issues with their smile.
Dental bonding uses composite resin material to heal and reshape your teeth, whether you have small gaps or have suffered dental trauma that has caused partial tooth loss. The bonding procedure generally takes less than an hour to complete and can give you a brand-new smile that looks and feels just like your natural teeth.
Wondering if dental bonding is right for you? Read on to discover how this popular cosmetic treatment can upgrade your smile.
Improves Confidence
A good smile is such an important part of self-image. It's how we introduce ourselves and make an impression on people. Dental bonding can fix any smile blemishes you have that are impacting your ability to smile confidently when you meet new people.
Corrects Cracks, Chips, and Gaps
Teeth bonding is a gentle procedure that uses tooth-colored resin to create a new, natural-looking tooth that is both functional and durable the very moment you leave your appointment. Bonding is ideal to fill in any cracks or gaps in your smile and can be used to restore a broken tooth or reshape an existing set of teeth for a better, more even-looking smile.
Whitens Stubborn Discoloration
Typically, resin bonding is color-matched to your existing tooth for a seamless blend into the surrounding teeth. For those who have significant discoloration in one or more teeth, your dentist can compose material in a lighter shade than your hue to lighten the tooth and create a whiter overall smile.
Decreases Tooth Sensitivity
Sometimes, dental imperfections are sensory rather than structural. Teeth that have a reduction in dental enamel or an increase in sensitivity due to wear and tear can be healed and restored with durable, protective bonding material. Dental bonding can act as a functional shield for the sensitive nerves in your teeth so you can enjoy your favorite foods again without unnecessary discomfort.
Protects Teeth From Further Decay
The same material used to fill cavities is used for dental bonding procedures. This means that teeth bonding is not only an attractive way to makeover your smile, but it's also healing and protective, too. Dental bonding can be applied to the inside, outside, or chewing side of your teeth to fill in dental decay and add a layer of protection to prevent existing decay from worsening or causing additional issues.
Strengthens Teeth
Teeth become subject to natural wear and tear over time, but they also might begin to break down or grow weaker due to certain lifestyle habits, genetics, conditions, or dental trauma. Bonding material can both transform and add structure to any teeth that could use extra support, and can even add bulk to teeth that have been worn down and gotten smaller or weaker over the years.
Makes Your Smile More Uniform
Even if just one tooth appears out of place in one row of teeth, it can be a source of great insecurity. From minor misalignment issues to noticeably mismatched teeth, dental bonding is an ideal treatment for those who want to make their teeth appear straighter, smoother, and more consistent in shape and size.
Ready To Try Dental Bonding?
If you're ready to get started with a dental bonding appointment to improve your smile, contact Magnolia Dental Care to schedule an appointment. We can go over your smile goals and determine the best way to utilize this cosmetic treatment to give you the smile you've always wanted.