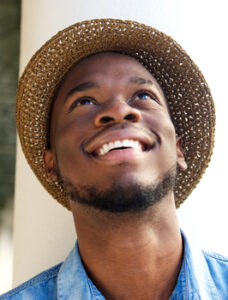 A brighter, whiter smile is one of the best things you can do for your self-esteem and your oral hygiene. Lifestyle habits like drinking coffee or tea or simple genetics can cause our teeth to stain or discolor with time. This shift is completely normal, but not always desirable. Fortunately, it is also reversible with teeth whitening treatments.
Maintaining whiter teeth has become an increasingly popular goal in the United States. Approximately 80% of Americans from ages 18 to 49 wish their teeth were whiter—and for good reason. People with whiter teeth report having more confidence! 
As an increasing number of Americans seek out whiter teeth, more and more methods from dental bleaching to whitening strips to gels have cropped up in an effort to brighten smiles. But do any of these teeth whitening methods actually work?
In-Office vs. At-Home
Teeth whitening methods fall into two categories: at-home and in-office. At-home methods include strips and whitening toothpaste. The in-office way of getting whiter teeth comes through professional bleaching. 
Both methods have their benefits, so it's a good idea to talk to your dentist about their recommendations. At-home whitening can be done entirely on your own schedule, but in-office whitening is done entirely by professionals, which takes any potential stress for you out of the equation.
Teeth Whitening Toothpaste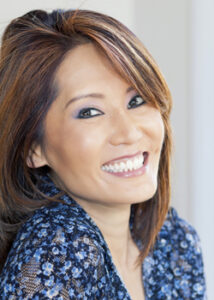 If you wander down the toothpaste aisle at any drugstore, you can easily get overwhelmed by the number of teeth whitening options. But do any of them work?
Most teeth whitening toothpaste work by including mild abrasions in the toothpaste that essentially 'buff' out stains. If you have mild discoloration or staining you can see results just from using teeth whitening toothpaste, but there is no way to truly bleach your teeth with toothpaste. 
Teeth Whitening Strips
Teeth-whitening strips are inexpensive and user-friendly. Most strips contain peroxide that can really make a difference in the whiteness of your teeth. The time it takes to see results depends on how strong the peroxide is. 
Teeth whitening strips definitely work, but they take time and dedication to see the results. They can also cause extreme tooth sensitivity if overused. So it's critical to follow the directions on your whitening strips closely. 
Professional Teeth Bleaching
In-office teeth bleaching is the fastest way to see results. Performed in the dental office with your dentist, the procedure typically takes an hour, and you'll walk out the door with an immediately whiter smile. 
If you choose to take advantage of the teeth bleaching method, you will have whiter teeth from the get go. This is a great option for severely stained or yellowed teeth. Teeth bleaching is completely safe, but can be more costly than other methods and is more likely to result in tooth sensitivity as well. 
Teeth Whitening Trays 
For a lot of people looking to get whiter teeth, teeth whitening trays and gels provide the best of both worlds. This method is faster than strips or toothpaste, but slower than in-office bleaching. 
These trays contain a whitening solution and will fit over your teeth. The length of time you wear these trays will depend on you and what results you're looking for. You can get teeth whitening trays either from your dentist or over the counter, but both can deliver results. 
Over-the-Counter vs. In-Office Whitening Trays
Since both over-the-counter and whitening trays supplied by your dentist can get you results, which one should you pick? 
Over-the-Counter Teeth Whitening Tray Advantages
Easy to get.
Cost effective. 
Professional Teeth Whitening Tray Advantages
More effective results and safer than over-the-counter.
Custom-fit to your mouth.
When you get your whitening products directly from your dentist at Magnolia Dental Care, you'll have a licensed professional who can oversee your use of the product and make sure you follow safe practices. 
With over-the-counter products, you can run the risk of overuse which can wear down your tooth enamel too much or leave you with blotchy results from not applying the material evenly.
You Can Whiten Your Teeth and Improve Your Smile Today
Now that you know which methods work, you're closer to being able to make a decision about your smile! Only you can determine which way is right for you, although it never hurts to get your dentist's advice. 
Contact us today to learn more about your whitening options or to schedule a whitening appointment with us.